Tribal leader Ministry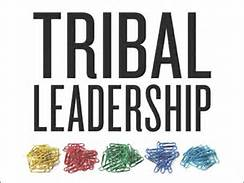 Grace UMC Tribal Leader ministry works closely with the pastor in ensuring that members of the congregation are not forgotten or overlooked. Every effort is made to reach out to members who may be absent from the fellowship, experiencing family death, illness, etc.
The Tribal Leader Ministry was initiated as a means of building relationships amongst the members of Grace United Methodist Church. Patterned after the Twelve Tribes of Israel, leaders have been chosen to lead one of the assigned tribes. Every member of the church is assigned to one of the twelve tribes, for the well-being of all of our members is of primary importance to our pastor and the church. Too often new members who are unfamiliar with the church find themselves feeling alone, but it is our intent for the tribal leader to reach out and remain in touch with the new member. By the same token, there are persons who have been in the church for years and do not know each other. The Tribal Leader provides oversight for their specific tribe as they are led by the Lord.
Some of our Tribal Leaders have sponsored special trips and events during the year. We look forward to our excursions that bring us closer together as a Body of Christ. Additionally, each Tribe is responsible for a reception each fourth Sunday after the 10:45 a.m. worship service. The receptions have served as a means of getting to fellowship with members.
We are thankful to all of our Tribal Leaders for the good work they do. Our Tribal Leaders are: Charles and Tovia Simien, Minister Da'Mali Rector, Susie Moore and Keith Williams, Earle and Darrie Graham, Sharon Cornnor Jackson, Ernestine Curtis, Julia Harlaque, Patricia Love, Carmelita Walker, Elizabeth Colbert, Chip Yorkman, Novella Jackson and Willie Borden.
If you have any questions about this ministry, please feel free to contact Pastor Slade at 240-416-8541