Our Pastor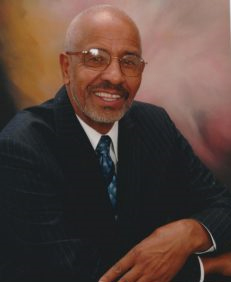 Pastor Robert E. Slade
Pastor Robert E. Slade was born in rural Potecasi, North Carolina to the late Leonard and Elizabeth Slade. He received his Bachelor of Science degree in social science from Elizabeth City State University in North Carolina and his Master's Degree from Bowie State University in Bowie, Maryland. As part of his theological preparation, he was awarded his Master of Divinity degree from Howard University in May 1994.
Pastor Slade held several positions with the Prince George's County Public Schools before accepting his calling into the ministry. Those positions included classroom teacher, transportation assistant, director of transportation, associate superintendent for supporting services, and deputy superintendent for Prince George's County Public Schools in Maryland.
He was ordained into the ministry in 1994 and avails himself to opportunities to preach the Good News of Salvation. He preaches to a gospel-centered life and places unquestioning trust in the will of the Holy Spirit. Pastor Slade has served under appointment in the Baltimore-Washington Conference for 11 years as pastor of Mt. Zion UMC in Washington, D.C. He adhered to a vision God gave him to expand the ministry by opening a satellite worship site, Mt. Zion Ministries Center, located at Bells United Methodist Church. In 2006, after challenging members of his church in a sermon to "use their gifts and resources to glorify God," he decided to use his own resources—farm and horses–to provide a weeklong equestrian camp during the summer for children and youth.
On the Conference level, Rev. Slade served as chair of the Discipleship Council. He is proud and happy to have served as the shepherd of the flock at Mt. Zion United Methodist Church located in old Georgetown, Washington, DC, and he is now pleased and happy to be the pastor of Grace United Methodist Church in Fort Washington, Maryland, where he believes the best is yet to come.
Pastor Slade is blessed and sustained by a supportive and loving wife, Rhoda Ray Slade (retired principal) and three wonderful daughters—Brandie, Briana, and Brittany. Wishing to stay close to his roots, he and his family reside on a small farm in rural Prince George's County.